The No.1 Rug Cleaning Service in Melbourne
Carpets and rugs go a long way to add a new look and feel to the interiors of your home – but only when they are fresh and clean. If they are not, they will do just the opposite. They drag down the look and feel of your home interiors, making them shabby and dirty. So if you have the best carpets and rugs in your home, you need to keep them in the best condition. You must hire the most reputable and competent rug cleaning service at your location. The most reputable name to put stakes in, if you are in Melbourne, is Pet Stain Remover.
With 20 years of experience to our credit and access to the latest carpet cleaning tools and technology, we ought to be the most reliable rug and carpet cleaning service you can bank on. We have highly experienced cleaning experts who will do all it takes to clean your rugs and carpets to the fullest, leaving you 100% satisfied.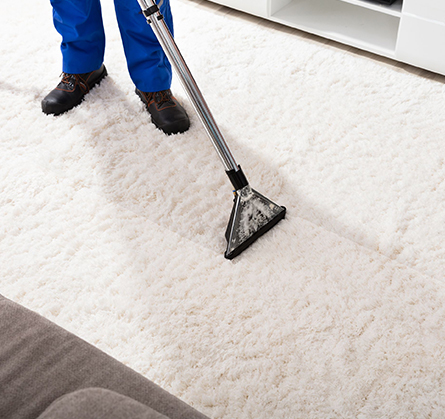 What is the importance of a rug cleaning service?
Dirty rugs are never a good advocate of a healthy household. Besides turning the look and feel of the interiors shabby, they are also an active threat to health. That is because they arrest the fallen bits and pieces of food, liquid spillage, pet and human hair, nails, and dead skin cells that attract insects. Besides, if left uncleaned, they are the happy breeding ground for bacteria, mould, mildew and other pathogens & allergens. They cause respiratory and other health issues to the family members.
This is where professional rug cleaners in Melbourne will come in handy. They will use all their expertise and experience to develop a perfect cleaning service to negate those threats.
What makes us Melbourne's No.1 Rug Cleaning Service?
Since we started our endeavour, transparency and a customer-centric approach have been the cornerstone of our service. A one-cleaning-formula-fits-all system has never been our mandate. That's why, when you put stakes on our local rug cleaners in Melbourne, they will consider your cleaning needs and compulsions, the nature of the materials your rugs are made up of. Accordingly, they will chalk out an appropriate cleaning plan to clean the carpets to the fullest, remove the stains and sanitise them without disturbing their structural integrity.
Thus, when you put stakes in us, you can be sure that your assets are in the safest hands. Our professional rug cleaners in Melbourne will use eco-friendly cleaning products that will not adversely affect health, the environment and the rugs due to the absence of hazardous chemicals.
Thus, Pet Stain Remover offers the safest rug cleaning Service in Melbourne. Also,
Our rug cleaning is the best while coming at an affordable price.
We are a fully insured company, and all our cleaners are licensed and bonded, impeccably trained and have access to the latest cleaning tools.
Our rug cleaning service near Melbourne guarantees 100% customer satisfaction, justifying your investment in us to the fullest.
What else will if all these do not make us the No.1 Rug Cleaning Service in Melbourne?
What are the most pertinent questions to ask about rug cleaning services?
Yes, whenever you hire us, we will turn up at the earliest and use the safest cleaning products. Thus our rug cleaning service in Melbourne is secure.
Our rug cleaners in Melbourne are competent in cleaning any rug using appropriate cleaning methods and products. Hence, you can be sure of our cleaning abilities.
Our Melbourne rug cleaning costs will depend on the extent and scale of cleaning needed, but we are never expensive.
That depends on the usage and the materials your rugs are made up of.
Want your rugs and carpets to be fresh and Lively? See What our cleaners can do!
Call us at 03 8583 9106 to book our service immediately, or write an email to get an online, free quote. Or you can fill out the form on our CONTACT US page and send it to us. We will respond immediately.