Professional Carpet Pet Stain Removal Service in Melbourne
If you are looking for a seasoned name in Melbourne that is experienced enough to come up with pet stain removal service, Pet Stain Remover is the name to put stakes on. With over 20 years in the industry, and with some of the most experienced & skilled experts, we are the best carpet pet stain remover in Melbourne.
All our professional pet stain removers in Melbourne are not only immensely qualified, but are well accustomed with the best tools and techniques, to help fast and effective removal of the pet urine and other stains from the carpets.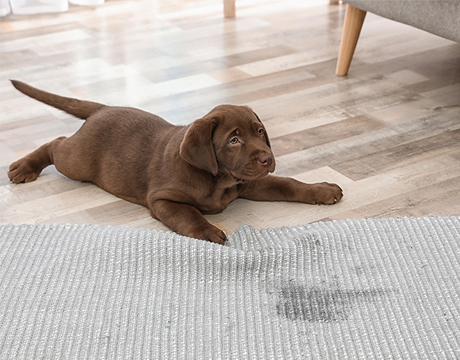 Why would you need professional pet urine and stain removal services in Melbourne?
It is not easy to have pet urine removed from carpets that easily. If you try yourself, you will only make the issue even worse. There are specific steps, processes and techniques to follow which only professionals will be able to come up with. This is where we would make a difference. Our very best pet urine removers in Melbourne would follow specific techniques, use the best tools and the most appropriate cleaning solutions to come with fast and effective solutions.
How would our pet urine removers in Melbourne remove the pet stains?
Our carpet pet stain removal specialists in Melbourne would follow certain specific steps to remove the stains.
Assessment: This is the first step that our highly trained and certified stain removers in Melbourne would take. They will assess the affected carpet, and gauge the impact and extent of penetration into the fibres, and the duration the fluid has been staying. Accordingly, they will take the steps. The longer the fluid stays, the harder it becomes to remove the stain and the odour.
Treatment: Once the assessment has been done, our experts will follow the appropriate steps to come up with the comprehensive removal of the stain and the odour. The techniques they use would include hot water extraction technology, which will help deep cleaning of the affected areas.
Finishing: This is the last stage of our carpet pet stain removal process in Melbourne, wherein the experts would apply antibacterial and odour removal solutions on the affected areas and leave and allow the carpets to dry up. Only after the affected areas are completely free from the stain and the odour will our experts depart.
Thus you see, at Pet Stain Remover we offer a comprehensive carpet pet stain removal service in Melbourne, which will justify your investment in us to the fullest.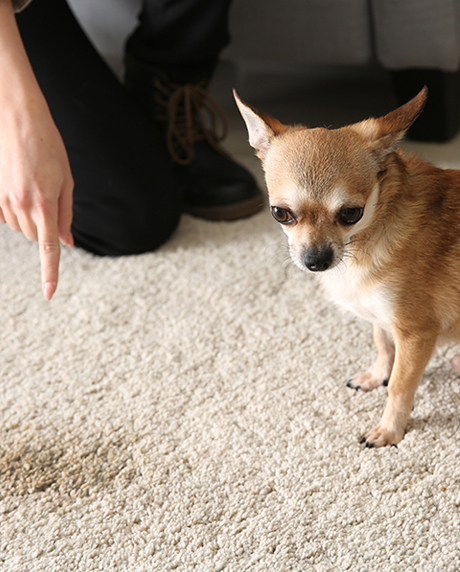 Book a Service Call
Thus, if you are to hire the best pet urine removers in Melbourne, call us to book a service call. Or get an upfront, free quote from our end.